In Today's World People are getting Excited about the Cannabis Shops that Have Been Popping up everywhere …. I want to take a moment to talk about States That Offer Cannabis …. Well …These states h
ave decided to legalize the selling and growing of medical cannabis………. However some  States even have started to sell recreational use of  cannabis ..Which I might add is a Huge thing considering that it Has Been ILLEGAL ,In The United States for  Decades and Now The States want to Cash in on the Taxes it Brings .. Hello People…. Do Not let these Politicians get away with it … Adults Should be able to grow their Own Cannabis For Whatever their purpose of using it is  and Not have to be told Where and How ,They can use it , Buy it or Even get it for that matter… Now I Do Not Use It …Nor ,Have I Ever Even tried it ….But Let's Face it .It is a Dam Plant  ….As Adults We Grow Up, Go to School and Then Into the Work Place … As Adults We Take Responsibility of doing the right thing for the right reasons .. 
We Grow Up and Pass The Morals and values That  We were raised with onto Our children in hope for a better life for them .
So ,We all become Vital members of society… We pay Our taxes and Boy Do We Pay Taxes … On Everything  that we have …However Sometimes along the way there are changes….. Well ,We Adults have seen the cannabis Laws Change before Our eyes and At A Cost ….Which Most Changes are Always at a Cost .. RIGHT? Now…. Our Own Governor wants to tell Grow Adults What they can do ..Such as With the use of cannabis. Our Governor wants to Legalize the use of Cannabis for Recreational uses.  Which is a Wonderful and Excellent Idea …..RIGHT? ….However She Will Not Let the Citizens of Rhode Island Grow their Own  Cannabis for their Own personal use …So she can control the Who…. What, Where and Why…. Over the disguise of wanting to keep it out of the hands of Our Children ,Right? Wrong….. It is So the State Can Control Who sells it and How much taxes the State can collect… Right? Absolutely…………Governor Gina Raimondo wants to Legalize it But Control it More than Anything Else ……………. I am Positive that there Wasn't This  Much Debate Over Alcohol and Making it Legal…..  Then There is Over Legalizing  Cannabis …..Right???? 
 Absolutely ………..Governor Raimondo, …………….We Are Grown  Adults and Should Be Treated Like One ..  The People Of Rhode Island  Should be able to Grow Our Own Whoever wants to grow their own should be able to do so .. So….. They Can Control what goes into it………Individual People should  Decide What  kind of Cannabis  they want for themselves , Instead of Relying on Stores and Dispensaries  Who Buy From Their Growers …….. Which They Grow What They Want to Grow..  These Dispensaries or Stores  charged An Outrageous Fee  for  it. Then On top Of the Cost Which is Already Inflated, So The Dispensaries and Stores can Make Some Kind of Profit …Then The states Put  Outrageous Taxes On top of it .. So,…. Who Really Is Profiting from the Sales of Cannabis ?? The  States and Rich ,Because Let's Face it They are the Ones who own the Dispensaries Here in Rhode Island.. Now, Our Governor    is saying, She is worried about Our children accessing it ….Well first of all The Children should be Taught by Their Parents that it is Not Something they should be doing ….Like with Alcohol …Right? Common…… Children are Not  going to Be Using this Cannabis and it is up to their Parents to Instill In Their children that it is a drug ,and Like with Alcohol…. It is Something Adults Do……….UNLESS IT IS BEING USED AS MEDICATION …AS IT DOES HAS MEDICINAL USES FOR IT ……..If Children  Grow up and want to try it  When they become adults,Then it is their choice….. But As Children They Can Not or Will Not Touch it … And it is Up to the Parent to Enforce this Behavior……Parents Have had situations with their children with Alcohol and Have had to deal with it as Parents , and Yes they have dealt with it ….Within their family and Their children have learnt valuable lessons in the process…… So … Do Parents today want the Governor of Any state To Dictate What , where , when and How for their Children?  No….. So Why would Any Governor say or even use the fact that children Would have access to it ? When They Well Know that No Parent will Allow their children to do so … Come On Governor Give Parents A Break …Really … Now Many Children today can have access to alcohol and Many even use Cannabis , and it is up to the Parent to stop this behavior and stop them from using it…. Not Our Governor … Governor Raimondo, It is just an Excuse for You and the  Other Politicians, In the State Of Rhode Island to Control Adults Who do use cannabis for whatever the reason… To Make Adults pay for it.. When they Could make cannabis themselves and Save Themselves A lot of Money and Hassles in the Process….Not to Mention to be Able to Control What goes into their Own Cannabis …That they use .. Take a Good Long Look At Massachusetts, Their Program for their State Is Just Up And Running and Is Doing Quite Well Mind You ..  So Why Would You Think That Adults In Rhode Island  Could Not And Would Not Be Responsible When It Came to Growing the Cannabis they want ? You Should Allow Outside Growing for People to be able to grow their Own Cannabis and Grow it the way they want to . …….Hell ………….I am Sure that Anyone Who would want to Grow their Own  Cannabis ,Would pay a  Fee Like you have done to the inside growers Who grow for the Dispensaries Here in Rhode Island . Come On Governor Raimondo………… Your Being A Little Bit Greedy , Aren't You?  ……  So Stop the Bullshit and Stop Blaming  and Stop Making Excuses ……You Can Not Expect People to Be Happy With You or Your Poor Decision In Making Cannabis Legal …..Grown  Adults Should Be able to Grow it  In Their Own Back Yards with Proper Security , Such As Keeping Out of View from the streets and Keeping it In A Fenced Locked Area In Their Yards ….. So Children Within the Neighborhoods Would Not Be Able to Get A Hold of it … Give Us Taxpayers A Break .. 
People Should Be Able to grow at Least 8 plants of their Own For their Own Personal Use  As Long AS They Follow The Rules ….( Just Like
Massachusetts
 )……………Really Governor Raimondo …..  YOU ALL SHOULD FOLLOW THE MASSACHUSETTS LAWS AND  STOP TREATING  YOUR CONSTITUENTS  ………YOUR TAXPAYERS, WHO ARE GROWN ADULTS LIKE THEY COULD NOT NOR WOULD NOT BE RESPONSIBLE FOR GROWING CANNABIS IN THEIR OWN BACK YARDS AND BE ABLE TO KEEP THE CHILDREN SAFE FROM IT .. Because They May Just Surprise You ………………….COMMUNITIES HAVE BEEN AROUND A LOT LONGER THAN YOU AND THE PEOPLE IN OUR COMMUNITIES  CARE FOR THE CHILDREN IN THEIR OWN COMMUNITY AND WOULD RESPECT THE  FACT THEY WOULD HAVE TO MAKE SURE IT WASN'T SEEN FROM THE STREET AND HAVE A FENCED IN YARD , SO NO ONE COULD GET INTO THE YARDS  OF THOSE WHO GROW IT AND IT COULD AND WOULD WORK . COME ON GOVERNOR GIVE THE  TAXPAYERS A CHANCE TO SHOULD YOU AND OTHER POLITICIANS WITHIN OUR STATE THAT IT IS POSSIBLE TO DO SO.. GIVE THE TAX PAYERS A CHANCE TO HAVE THEIR CANNABIS …   STOP THE PEOPLE WHO GROW INSIDE WITH LIGHTS AND CHEMICALS AND THEN MAYBE YOU WILL SEE A HUGE DIFFERENCE IN THE WAY NATURAL CANNABIS THAT CAN BE GROWN OUTSIDE AND FOR THE BETTER ..THE ONLY ONES GETTING RICH IS FEW DISPENSARIES AND THE STATE….  WITH  FREE MONEY IN TAXES AND I KNOW THE STATE OF RHODE ISLAND WOULD MAKE A LOT MORE MONEY IN FEES FOR ALLOWING IT TO BE GROWN IN PEOPLE'S BACKYARDS …YOU GOVERNOR ,WOULD NOT GROW A OAK TREE IN YOUR BASEMENT  WOULD  YOU? I KNOW YOU WOULD NOT …. SO WHY GROW A PLANT THAT IN INTENDED TO BE GROWN OUTSIDE ….INSIDE ??? BECAUSE EVERYONE WOULD LOVE A CHANCE TO SHOW THAT IT CAN BE SAFETY DONE….  THEN THEY COULD AND WOULD CONTROL WHAT GOES INTO THE CANNABIS THAT THEY DO GROW ………………………CANNABIS USERS ARE THE TYPE OF PEOPLE WHO WANT TO GROW THEIR OWN  CANNABIS , THEIR WAY ..THEY ARE VERY COMPETITIVE BUT AS YOU HAVE SEEN…. THEY DON'T MIND FOLLOWING RULES TO DO SO …MAKING IT LEGAL,MAKES THEM HAPPY BECAUSE THIS IS A JOB OR INDUSTRY THAT THEY HAVE BEEN WANTING TO GET INTO FOR DECADES NOW YOU HAVE EVERYONE THINKING THEY CAN HAVE IT BUT HAVE TO  PAY FOR IT ………………..THE STATE OF RHODE ISLAND WOULD MAKE MORE MONEY IN CHARGING PEOPLE TO GROW THEIR OWN IN THEIR YARDS AND AGREEING TO FOLLOW THE RULES OF  THE PROGRAM ( LIKE HAVING IT AWAY FROM THE STREET VIEW AND ALSO TO HAVE IT IN A FENCED LOCKED AREA IN THEIR YARDS……WHICH THEY WOULD DO ANYWAYS … TO PROTECT THEIR CROPS …)  WE HAVE COME SO FAR FROM DECADES AGO …WHERE A COP WOULD ARREST ANYONE WITH JOINT IN THEIR POCKET  …EVERYONE ALL ACROSS OUR COUNTRY  IS OVER WHELMED WITH THE FACT THAT THEIR STATE HAS MADE IT LEGAL FOR MEDICAL USES AND NOW THEY ARE ALLOWING RECREATIONAL USE OF CANNABIS ..MOST PEOPLE ARE HAPPY THAT THERE IS A STORE WHERE THEY CAN GET IT AND MOST PEOPLE WHO CAN AFFORD THOSE  PRICES  DON'T CARE .. BUT WHAT ABOUT THE PEOPLE WHO 
CAN'T AFFORD IT AND REALLY WANT IT?    MANY PEOPLE USE CANNABIS AS A MEDICATION  BUT CAN'T AFFORD THE HIGH PRICES TO GET A CARD TO BE ABLE TO GET IT FROM THE DISPENSARIES…. WHO CHARGE AN OUTRAGEOUS PRICE FOR IT … EVEN FOR A GRAM …WHICH COST MORE THAN A PACK OF
CIGARETTES
 …………. REALLY.  GOVERNOR RAIMONDO  IF IT IS A MEDICATION AND IS PRESCRIBED AS ONE …………..THEN WHY ISN'T HEALTH INSURANCES LIKE NEIGHBORHOOD , UNITED, MEDICAID AND OTHERS PAYING FOR IT ???  GOVERNOR RAIMONDO ,  GROWN ADULTS CAN BE RESPONSIBLE TO GROW THEIR CANNABIS IN A SECURED AREA IN THEIR YARD AND KEEP IT AWAY FROM THE VIEW OF CHILDREN AND OUT OF THEIR HANDS  …YOU ARE JUST CONTRADICTING YOURSELF ! ..WELL I WANT TO SAY ANYONE WHO THINKS OUR GOVERNOR IS WRONG AND THAT SHE SHOULD FOLLOW MASSACHUSETTS RULES AND LAWS TO ALLOW OUR TAXPAYERS TO GROW THEIR OWN CANNABIS …………….THEN LET HER KNOW IT .. SEND HER AN EMAIL TO THE STATE HOUSE AND LET HER KNOW WE WANT A BETTER PROGRAM AND WE WANT TO BE ABLE TO GROW OUR OWN …..HELL ….PEOPLE WOULD BE GLAD TO PLAY A FEE FOR EACH PLANT THEY GROW ….JUST LIKE THE HOME GROWN FOR THE DISPENSARIES LIKE $25.00 A PLANT… ( GIVING THE DISABLED A DISCOUNT )AND HAVE UP TO 8 PLANTS…. RIGHT ?. ..IT WILL BRING MORE PEOPLE OUTDOORS  … IT WILL CLEAN THE AIR … CLEAN THE EARTH AND MANY OTHER GOOD  REASONS  AS TO WHY  GROW OUTSIDE….
WITH THAT I BID YOU A GOOD DAY
…THANKS FOR READING OUR ARTICLE …… PLEASE BE  RESPONSIBLE WHEN USING CANNABIS  ……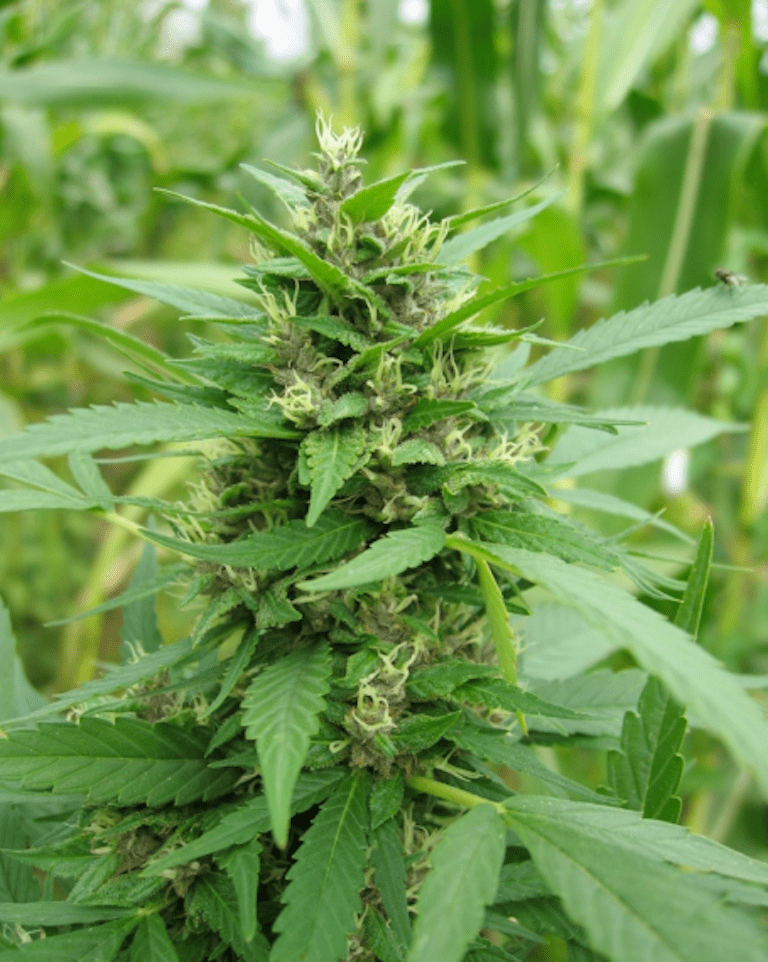 Thank You   For Reading This Article …..Please send Us an Email @savastaenterprises@gmail.com………